IN MY NAME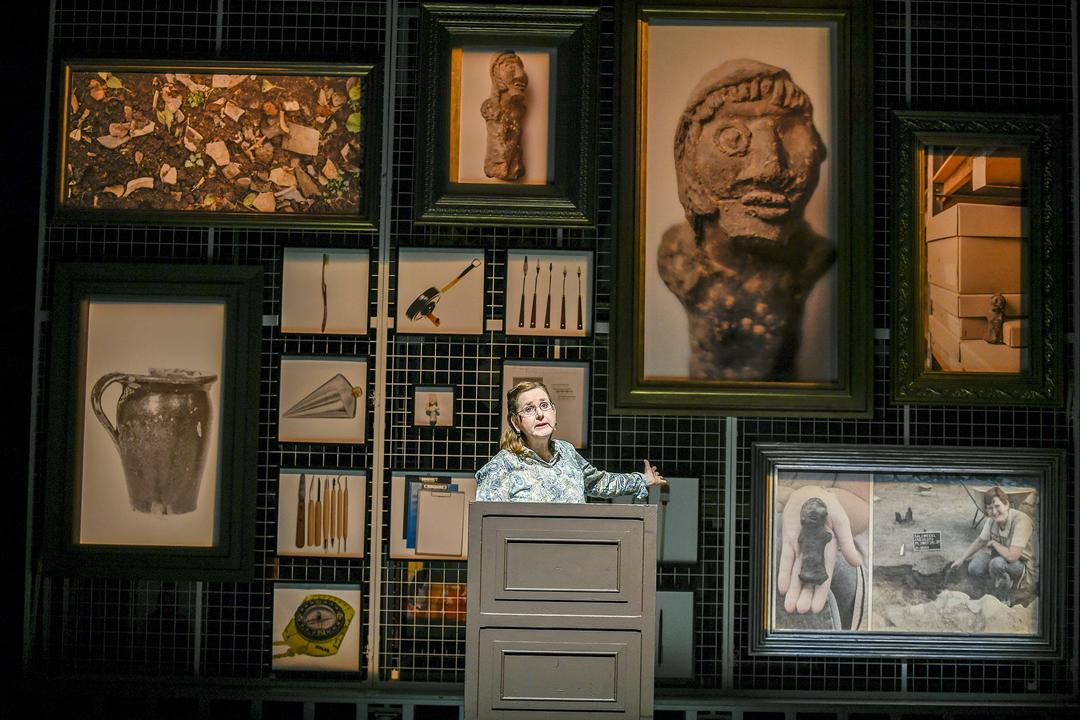 Together with six actors of the Staatsschauspiel Dresden ensemble and three Dresden citizens who feel invisible, Ziemilski embarks on a search for the basic requirements of democratic processes and the visibility of people in society. With the means of the representation system theater, in which an actor on the stage always stands for something else, he scrutinizes seemingly self-evident representation processes. And he explores how and who can speak for someone else and why.

https://www.staatsschauspiel-dresden.de/spielplan/a-z/in_meinem_namen/

DIRECTOR
Wojtek Ziemilski
CO-DEVISING
Sodja Zupanc Lotker
SET DESIGN
Dominic Huber
COSTUMES
Henriette Hübschmann
MUSIC
Germi Rieß
VIDEO EDITING
Thomas Mende
LIGHT
Olivia Walter
DRAMATURGY
Katrin Schmitz
PERFORMERS
Jana Lenauer, Beate Schulz, Sigrid Woehl
ACTORS
Alexander Ganz, Ursula Hobmair, Birte Leest, Philipp Lux, Ahmad Mesgarha, Deleila Piasko
MUSICIANS
Albrecht Ernst, Marc Hartmann, Germi Riess, Krishan Zeigner

Duration: 90 minutes.

An impressive evening full of powerful scenes, a searching look into the stories of three amateur actors who feel invisible. It's amazing what the three women reveal about themselves.
Johanna Lemke, 08.04.2019, Sächsische Zeitung

An experimental, exciting, philosophical and crazy-funny staging. Theater and reality collide absurdly.
Lilly Vostry, 08.04.2019, meinwortgarten.com
"An ambitious, enjoyable theater evening."
12.04.2019, Dresdner Morgenpost